---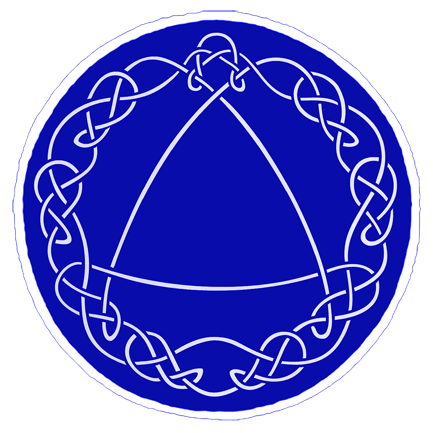 Crafty Cards:

TL;DR



To diversify and energize your personal practice,

to harmonize and musicalize group calisthenics,

or to discover flexible structures for improvised Circle work,

pull a Crafty Card to reveal a suggested focus-area for your next ten minutes of work.

Draw one card, and treat it as an inductive instruction for where to align your attention for
exactly ten minutes.

After ten minutes,
select a new card and repeat three times for maximum impact.



© 2015 Ballistic Music



---
Why Crafty Cards?

I needed to develop
a practical tool
for group Music work
and personal practice,
a tool to reliably enable us
to breakaway from our

bleak

,
dull, disconnected, sleepy state
by inviting grace to guide us
together into something
that is always new
and extraordinary.




---

Crass Commerce

$99.00 plus
$8.00 shipping domestic US
$16.00 shipping international

available beginning in mid-November of 2015
directly from the artist
via paypal.

Q: Why so expensive?

This is a low-volume labor-of-love,
a high-quality, one-of-a-kind box of custom, carefully-crafted cards
whose content is chosen based on two+ decades of focused work
with group improvisation and spontaneous composition.

These strategies draw from thousands of hours
of group work and personal practice.

A better Q: Would you pay $99 to collaborate with and tap into the experience and energy of
hundreds of amazing musicians from all over the world?



Move along, nothing to see here.



---

Sample Cards

25. finger permutations
32. half speed
48. muted
63. Pulse Division
72. say what you play
82. spin the metronome
84. stand up
105. very, very simple
110. what would Frank do?

*





*

Sheldon? Ocean? Zappa? Sinatra?



Design, concept and productization by Steve Ball
Inspiration by Brian Eno and Peter Schmidt

More info, email: CC at steveball dot com.


---

More CCC

crafty cards context



Crafty Cards is a product derived from a multi-decade group improvisation practice developed by Steve Ball over various phases of work with the League of Crafty Guitarists, the Seattle Guitar Circle, the Buenos Aires Curtains team, and various Guitar Craft related ensembles and groups since the late eighties.

"When you're home alone, feeling depressed, disconnected and uncertain of what to do, where to begin, here is one simple life changing idea: practice.

But what to practice? Who is here to guide you, help you get you started?

Using Crafty Cards can connect you to thousands of other guitarists and musicians around the globe facing the same (false) feeling of being alone by sharing in a guided, structured practice determined by the curated chance inherent in this deck. Choose a card, and let the deck decide on a focus area designed to disconnect you from your false feeling of being alone.

Even ten minutes of focusing your attention away from yourself, from today's problems, from your worries and automatic thoughts can open a doorway to stronger relationships with your instrument, with music, with yourself, and with a community of practicing musicians around the globe.

By submitting just ten minutes to the subtle, suggestive will of these cards, you are taking a small but practical leap that connects you to a reservoir of infinite energy, creativity, and connectivity with the divine.

Or, you might just have some fun discovering that there is always something new lurking inside you when you give your focused attention to music."


---

Q: what happened to the name "Bleak Strategies" ?

A: I renamed the product to the more practical and positive Crafty Cards after a personal meeting with Robert Fripp on Oct 14th in Holland.


---


Advanced Practices

1. Choose 3 cards, read them out loud, and act on the intersection between each.

2. Choose one card and act on it for sixty minutes without stopping.

3. Use the word(s) on the card as lyrics and sing the words as a mantra over what you are playing.



---


About the Editions

There are currently three separate sets of limited edition cards in production:

A. Crafty Cards: All and Everything edition (Blue)
B. Crafty Cards: Personal Practice edition (Red)
C. Crafty Cards: Guitar Circle edition (Green)




Each set consists of 113 cards with specific strategies plus two additional context cards.

Each set is personally signed and numbered by Steve Ball, and when these editions run out, the production will be done.


---


To Purchase

Those who purchase these decks will have gain special access to a special, private page that has detailed suggestions and deeper descriptions for how you might apply these specific strategies in your own group work or personal practice.

Each deck is

$99.00

plus (actual) shipping, via PayPal:


All three decks are available together
as a complete set for

$249

plus (actual) shipping, via PayPal.

---